Ninth edition, May 25th to June 1st 2021 – Hybrid Event
After the resounding success of the first height editions, the Bordeaux PharmacoEpi team is happy to announce the Ninth Bordeaux Pharmacoepidemiology Festival. World-class experts will talk about the topic of their choice over 6 days by conference videos in live streaming, or face-to-face at the University of Bordeaux*.
Good reasons to participate to the 9th BPE Festival!
Participate in this ninth one-of-a-kind, once in a lifetime event! Never again until next year will such a group meet! Let's share good science together!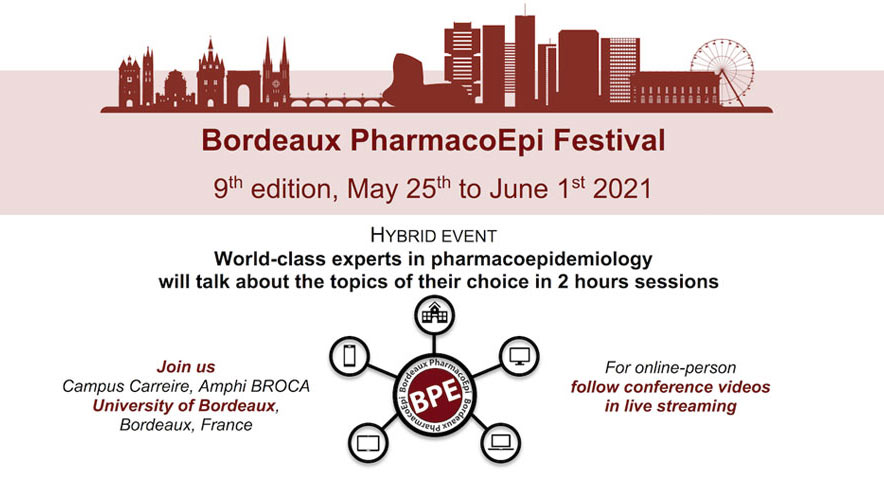 Pharmacoepidemiology is a rapidly evolving science, with new methods arising regularly, or new refinements to old methods. There are yearly ISPE meetings, and training programs in pharmacoepidemiology in various universities over the world. However, there is rarely time enough to really go in depth, or to interact with the best in the profession.
We have therefore decided to organize a yearly event, the Bordeaux Pharmacoepidemiology Festival, where some of the world's most prominent experts will expound the topic of their choice in 2 hours sessions. This should give enough time to go to the core of the matters, and allow for ample interaction.
*according to the changes in health restrictions