Over the last 15 years and more, the BPE platform has been developing its expertise in pharmacoepidemiology in many therapeutic areas, both in field studies with primary data collection, and in studies relying on existing databases, in particular that of Health Insurance (in France: SNIIRAM, EGB, SNDS). The results of these studies contribute to the implementation of recommendations to optimize the benefits and minimize the risks of drugs.
Through its experience and expertise, the BPE team designs and carries out studies in pharmacoepidemiology and publishes their results.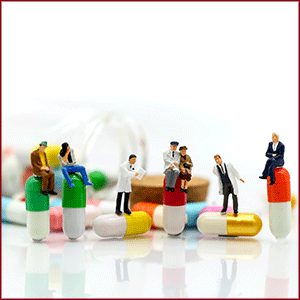 For more than 15 years, BPE has been carrying out field studies (Primary data collection):
"Drug" or "disease" cross-sectional studies
"Drug" or "disease" cohort studies
Case-control studies
In various therapeutic field
Using different methods and tools for data collection
(physician, pharmacist, and patient questionnaires, collection from medical files: paper, i-CRF and e-CRF)
Data processes and circuits adapted to the volume of data
Examples of field studies carried out with our partners:
Cardiology



EOLE

Observational study of post-myocardial infarction with a long follow-up

Oncology



FUJI
Follow-Up of Jevtana® in real life


Hépatotoxicity



SALT I

Study of Acute Liver Transplant: A study of NSAIDs-exposed acute liver failure in European transplant centres

SALT II

Study of Acute Liver Transplant-II

SALT III

Study of Acute Liver Transplant-III: Prospective study of drug-exposed acute liver failure (ALF) in European liver transplant centers

Effectiveness, safety & DUS studies



ECOLIFT

Economic evaluation of Prostatic Urethral Lift (Urolift)

ERAPP

Study on feeling according to the patient of allergens specially prepared for individuals (allergenic 'Named Patient Products' NPPs)

EVORA
Assessment of Oralair® use in real-life
INHALER

Real life assessment of chronic obstructive pulmonary disease Inhaler devices handling

SAPHARY
A Safety and Pharmacokinetic study in Real-life practice of Pylera® in France: The SAPHARY study

USE-PACT

Use of Selincro® and impact on usual practice

USSATHERM-Rhumato

Benefit from a Balneotherapy in USSAT-les-Bains in chronic low back pain

Methodological research*



CACIES

Nurses Internal Contamination by Antineoplastic Drugs
*In addition to methods research embedded in all the other studies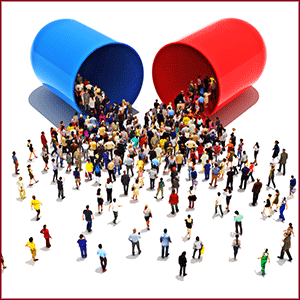 SNDS (Système National des Données de Santé) data analysis
With 15 years of experience in data analysis and management of database studies, especially using  national health insurance system databases (
e.g.
in France: SNIIRAM, EGB,
SNDS
(
Système national des données de santé
)), BPE:
Has carried out more than 50 studies (see examples below)
Has a certified a dedicated secured IT environment compliant with the French safety referential for SNDS data hosting (and GRPD)
Has access to other databases in Europe and the USA (ENCePP networks, EU-ADR Alliance, Sigma)
Participates in numerous international multi-country multi-base projects
Examples of
SNDS
studies carried out with our partners:
Cardiology



ATHENA-F
Assessment of The High risk and unmEt Need in patients with coronary artery disease and type 2 diabetes in France
ATTOS
Benefit and risk of AntiThrombotic Treatments after Orthopaedic Surgery in real-life settings: a cohort study in the SNIIRAM claims and hospitalisation database
BROTHER
Benefit-Risk Of arterial THrombotic prEvention with Rivaroxaban for atrial fibrillation in daily clinical practice
DEEPSPACE
Dual antiplatelet therapy for prolonged secondary prevention of acute coronary events
ENGEL-1A
REal-life aNticoaGulants bEnefit-risk in atrial fibrilLation in France
ENGEL-2
REal-life aNticoaGulants comparative bEnefit-risk in nonvalvular atrial fibrillation (NVAF) in France
HORUS
Health Outcomes, Resource Use, costs in patients with Stable coronary artery disease a cohort study in the EGB database
IRAZU
Impact of cardiovascular comorbidities on the effectiveness of bevacizumab in elderly patients with metastatic colorectal cancer
SPACE-AA
Secondary Prevention of Acute Coronary Events with Antiplatelet Agents: A cohort study in the SNIIRAM database

Oncology



GROC
Glargine and risk of cancer
CAMERRA
Therapeutic strategy in metastatic castration-resistant prostate cancer: target population and changes between 2012 and 2014. Two sequential cohorts within the French nation-wide claims and hospital database

Hépatotoxicity



EPIHAM
Epidemiology of acute hepatotoxicity from medicines

Effectiveness, safety & DUS studies



ECOREPAR
Economic evaluation of robot-assisted laparoscopic radical prostatectomy vs conventional laparoscopic radical prostatectomy and open retropubic radical prostatectomy in prostate cancer: a real-life study based on the French National Healthcare Data System (SNDS).
EVIDEMS
Effectiveness of Tecfidera® in multiple sclerosis: a French cohort within the nationwide claims and hospital database
DIORAMA
Resistant Depression in France, description from the nationwide claims and hospitalization database
DUS
Drug usage patterns of Pylera® in France using the national claims reimbursement database

Multi-country DB studies



BARICITINIB-RA
Comparative assessment of venous thromboembolism risk among patients with rheumatoid arthritis treated with baricitinib versus tumor necrosis factor inhibitors
CAREME
Cardiovascular-Renal-Metabolism comorbidity epidemiology and healthcare utilisation
EU-DOAC
Characterising the risk of major bleeding in patients with Non-Valvular Atrial Fibrillation: non-interventional study of patients taking Direct Oral Anticoagulants in the EU
GALCANEZUMAB
Impact of cardiovascular comorbidities on the effectiveness of bevacizumab in elderly patients with metastatic colorectal cancer
IV-IRON
Intravenous Iron Postauthorisation Safety Study (PASS): Evaluation of the Risk of Severe Hypersensitivity Reactions
MALBEC
Malignancies in Multiple Sclerosis: multi-country cohort database studies
OSTEOPOROSIS
Osteoporosis outcomes and treatment patterns in France
VALSE
Valproate Stop and Switches: a cohort study to evaluate real world switching of valproate best practices for women of childbearing age in the SNDS French nationwide claims database

Methodological research*



ALCAPONE
Alert generation using the case-population approach in the French claims databases
ECOSTIM
Budget impact analysis of discontinuing Tyrosin Kinase Inhibitors in patients with chronic myeloid leukemia achieving a complete molecular response by using probabilistic Markov approach
*In addition to methods research embedded in all the other studies /
En plus des méthodes de recherche intégrées dans les autres études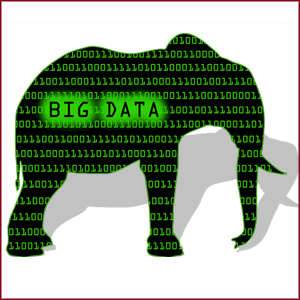 Use of SNDS data
BPE has created its own dedicated secured IT environment certified according to the requirements of the SNDS safety reference system, the BPE Bubble. BPE is able to physically host subsets of SNDS on site, for the application of sophisticated statistical methods or tools.
In addition, a simplified and optimized relational data model of the SNDS, the "BPE Data Model" has been developed. This model is patient-centered with a unique joint key and has a limited number of tables (n=14) allowing both simplified use with other tools (HdPS…) as well as simplification of data structure presentation, which is particularly useful for international multi-country multi-base research programs.
In total, the  BPE Bubble and the BPE Data Model provide a facilitated and optimized interconnection with existing platforms, via connectors or Common Data Models.
Dedicated secured IT environment
« Bulle BPE »
Standardization of use of SNDS data
« BPE Data Model »
BPE tools for exploiting SNDS data
« Bulle BPE » & « BPE Data Model »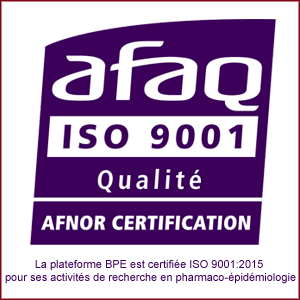 For more than 15 years, BPE has been committed to setting up its Quality Management System based on the experience of its teams, the support of an identified quality assurance person and the support of external quality experts.  As part of INSERM CIC1401, BPE is regularly audited and accredited by the national medical research institute. It also has regular audits by the local instances, as well as by industry experts in the course of the usual work for industry.
BPE has been certified ISO 9001:v2015 for their research activities in pharmacoepidemiology since early 2019, a recognition of the Platform's quality commitment.
The BPE platform works also according to the European recommendations of the discipline, the ENCePP charter (European Network of Centers for Pharmacoepidemiology and Pharmacovigilance), with around thirty studies registered on the ENCePP database (including ENCePP Seal studies) guaranteeing transparency and quality.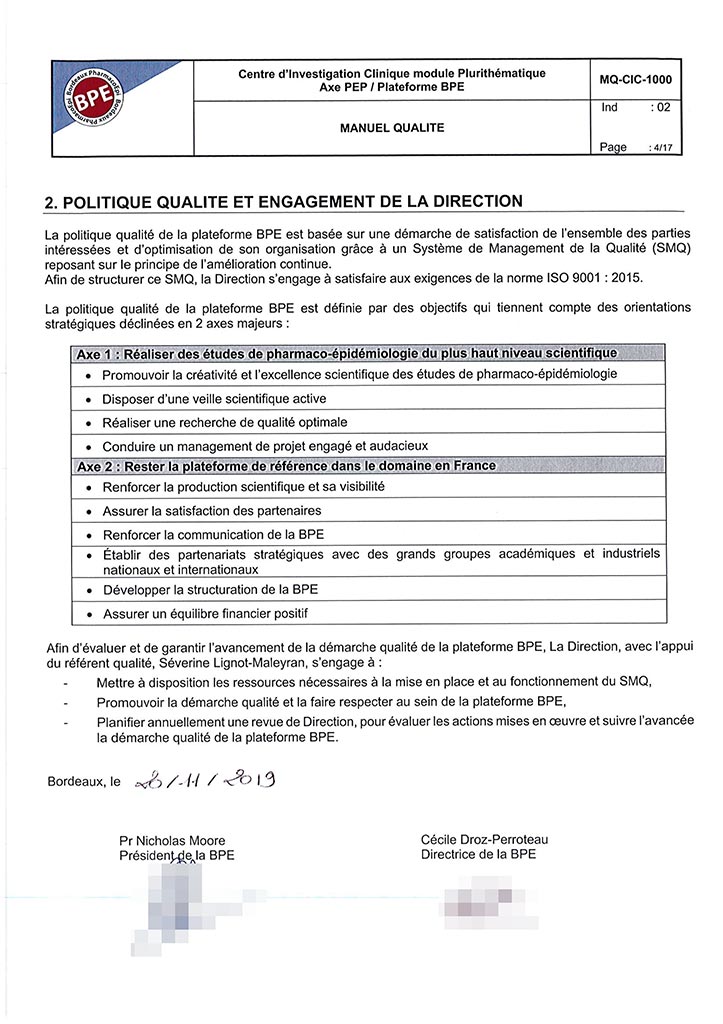 International collaborations

BPE is a reference platform in pharmacoepidemiology in France. BPE is a structure for conducting pharmacoepidemiology studies of high scientific level that supports the scientific community and socioeconomic partners, both nationally and internationally, through its expertise, know-how and skills in order to meet the health needs of populations. Many partners from various backgrounds as well as internationally renowned experts have trusted us for over 15 years. As a result, BPE participates in many international projects and has access to databases in Europe and the USA.
Moreover, due to the rapid evolution in the discipline, the BPE team decided in 2010 to organize an annual event, the Bordeaux PharmacoEpi Festival. Some of the most famous international pharmacoepidemiologists come to Bordeaux talk about the topic of their choice, with enough time to explore the topics covered. During this festival, many participants from various scientific backgrounds (academic scientists, students, industrialists …) and world-class experts convene in Bordeaux.