BPE is a reference platform in pharmacoepidemiology in France, and also at an international level. BPE is a structure for conducting pharmacoepidemiology studies of high scientific level that supports the scientific community and socioeconomic partners, both nationally and internationally, through its expertise, know-how and skills in order to meet the health needs of populations.
International collaborations

Many partners from various backgrounds as well as internationally renowned experts have trusted us for over 15 years. As a result, BPE participates in many international projects with the most world-class specialists of pharmacoepidemiology research.
BPE Networking & recognized partners
In 2020, the BPE also joined other major European networks, in particular:
ConcePTION : a private public partnership funded by the Innovative Medicines Initiative (IMI). The main goal of ConcePTION is to establish a trusted ecosystem that can efficiently, systematically, and in an ethically responsible manner, generate and disseminate reliable evidence-based information regarding effects of medications used during pregnancy and breastfeeding to women and their healthcare providers. Read more about ConcePTION.
VAC4EU (Vaccine monitoring Collaboration for Europe): European network, to enable, coordinate and accelerate the generation of best actionable evidence and expertise on vaccine coverage, benefits and risks. Read more about VAC4EU.
Thanks to its involvement in these major networks, the BPE actively participates, via the European ACCESS and CONSIGN projects in particular, to the evaluation of the safety of vaccines against COVID-19.
Moreover, due to the rapid evolution in the discipline, the BPE team decided in 2010 to organize an annual event, the Bordeaux PharmacoEpi Festival. Some of the most famous international pharmacoepidemiologists come to Bordeaux talk about the topic of their choice, with enough time to explore the topics covered. During this festival, many participants from various scientific backgrounds (academic scientists, students, industrialists …) and world-class experts convene in Bordeaux.
BPE Networking & tools
Thanks to its broad SNDS toolbox and expertise in the analysis of SNDS data (French Nationwide claims database), BPE is skilled for international and multi database collaborations. BPE is working on the optimized interconnection of SNDS data with the existing operating platform of others databases at an national or international level, via Common Data Models, through: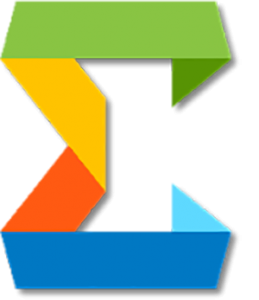 BPE is a member of Sigma Consortium







The SIGMA Consortium is currently formed by 11ENCePP centers, from renowned European institutions and universities from 7 countries, in Denmark, France, Germany, Italy, the Netherlands, Spain and the United Kingdom. These centers have an extensive collective experience in collaborating in more than 40 multi-country studies carried out together. This consortium aspires to serve as a trusted hub for the planning, design, analyses, interpretation and dissemination of European pharmacoepidemiologic real-world evidence studies. As one-stop shop for research services. pharmacoepidemiology, theses consortium makes it easy to deploy projects throughout Europe. The SIGMA Consortium's vision is to provide best-quality evidence on the use, benefits and harms of medications, vaccines and medical devices for the betterment of public health and patient care.
More about Sigma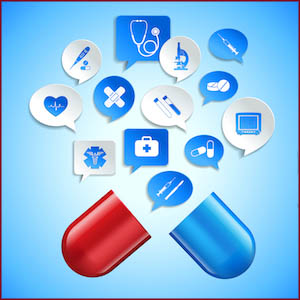 The SNDS (Système National des Données de Santé): The French Nationwide claims database
Created in France by the "Loi de modernisation du système de santé" of 26 January 2016, the SNDS databases (Système National des Données de Santé or SNDS) is the nationwide healthcare insurance system databases. The SNDS provides, for defined purposes, pseudonymized individual health data from the main medico-administrative databases. The SNDS merges several linked databases using unique pseudonymized patient identifier:
Outpatient claims database (SNIIRAM)
Hospital discharge summaries database (PMSI)
Death registry (CépiDC Inserm)
Disability database (from MDPHs – CNSA data)
A sample of data from complementary health insurance organizations (expected)
The purpose of the SNDS is to provide these data in order to promote studies, research or evaluations with a public interest and contributing to one of the following purposes:
Health information
Implementation of health policies
Knowledge of healthcare expenditure
Informing professionals and institutions about their activities
Innovation in the fields of health and medico-social care
Surveillance, monitoring and health safety
SNDS data are a major source and a very powerful tool for conducting pharmacoepidemiology studies (for more information, see The national healthcare system claims databases in France, SNIIRAM and EGB: Powerful tools for pharmacoepidemiology, Pharmacoepidemiol Drug Saf. 2017).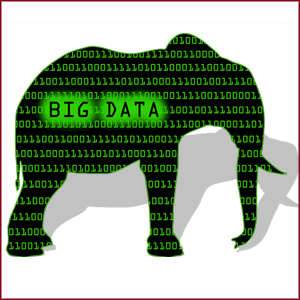 Use of SNDS data
BPE has created its own dedicated secured IT environment certified according to the requirements of the SNDS safety reference system, the BPE Bubble. BPE is able to physically host subsets of SNDS on site, for the application of sophisticated statistical methods or tools.
In addition, a simplified and optimized relational data model of the SNDS, the "BPE Data Model" has been developed. This model is patient-centered with a unique joint key and has a limited number of tables (n=14) allowing both simplified use with other tools (HdPS…) as well as simplification of data structure presentation, which is particularly useful for international multi-country multi-base research programs.
In total, the BPE Bubble and the BPE Data Model provide a facilitated and optimized interconnection with existing platforms, via connectors or Common Data Models.
To see more :
Dedicated secured IT environment
« Bulle BPE »
Standardization of use of SNDS data
« BPE Data Model »
BPE tools for exploiting SNDS data
« Bulle BPE » & « BPE Data Model »
Activities, technical and professional capacities
BPE platform can thus ensure its missions of study realization, consulting and expertise in the field of pharmacoepidemiology, at the national and international levels. Since 2003 and the CADEUS* project, the BPE platform has done various studies (cross-sectional studies, cohort studies, case-control studies) in many therapeutic areas, within different data sources: more than 30 field studies (50 to 46,000 patients) and more than 50 studies using secondary data from existing databases such as the French nationwide claims database (Système National des Données de Santé - SNDS). Whatever their development phase, BPE manages 60 active projects per year in average (inception, design, implementation, publication), and has published more than 100 scientific papers in peer-reviewed journals over the last 5 years.
The originality of the BPE platform lies in its permanent structured team of around 30 people. It thus has all the skills to carry out studies in pharmacoepidemiology on the same platform: this organization facilitates the study management through the use of efficient operational tools, and thus optimizes the quality of data and results so they can be submitted to health authorities and sponsors in due time.
*
Public health study conducted in France on 46,000 patients on the use of non-steroidal drugs (coxibs and NSAIDs).